Metal Building Materials - Structural Steel, Jacksonville, FL
Metal Buildings 101
Most people don't make steel buildings for a living. To that end, this section is a valuable tool to help offer insight to you, the buyer, about steel products used in our industry and help you make an informed decision. While you can depnd on us for reasonable and quality focused solution strategies, it's good to know what you're getting into.
Space Age Structures uses Allied Tube's "Flo-Coat" Steel Tubing. "Flo-Coat" is made in America by using a state of the art process (see below):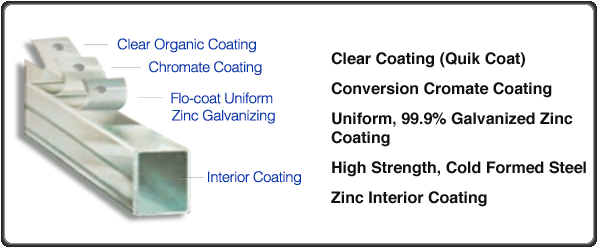 The Flo-Coat/Gatorshield delivers excellent results when compared with alternative products. For more information about the Flo-Coat Process click here.
For insight into our materials in creating your structual steel metal building, click here.